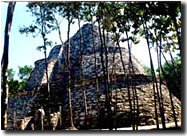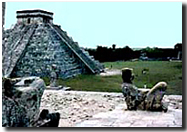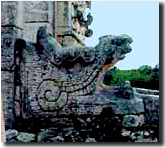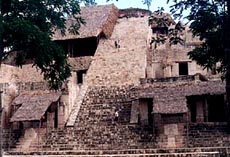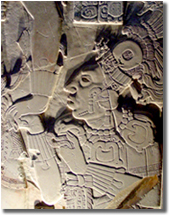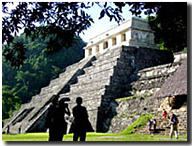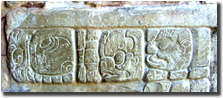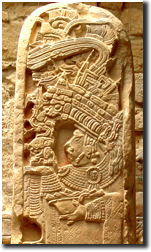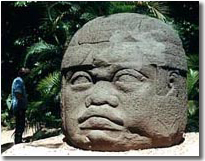 Day 1: Your adventure begins with your flight into Cancun. A friendly driver will be waiting to transfer you to the Beachscape Villas Kin-Ha in Cancun. Relax on the white sandy beach and prepare for your upcoming journey. Overnight Beachscape Villas Kin-Ha.

Day 2: At 8 am your driver and guide will meet you at your hotel and you'll begin the day with a visit of spectacular Tulum, the most visited of Mayan archeological sites. Perched atop a cliff overlooking the turquoise waters of the Caribbean, it is a photographer's dream come true! Colorful iguanas bask lazily on rocks in the sun; gentle waves caress the shore. The pristine beach is so beautiful it is almost surreal. It is easy to imagine the ancient Maya landing at this bustling seaport with their canoes filled with trade goods. The Mayan ruins at Tulum have a number of interesting structures from the ancient Mayan world. Graceful columns and elegant carvings give one an appreciation for the architectural achievements of the Maya. Inside the Temple of the Frescoes are fantastic 13th century murals depicting ancient ceremonies. One of the few surviving images of the Mayan goddess of fertility and medicine, Ixchel, can be found here.

After lunch you´ll go to Coba for an afternoon guided tour of these extensive ruins. You may explore the ruins by foot, bicycle or human-powered tricycle. Coba is situated in a lush natural setting filled with many species of animals, birds and butterflies and is a real nature lover´s delight. It is also home to the tallest Mayan pyramid in the Yucatan. From its top you can see above the jungle canopy for miles in each direction. On these quiet and peaceful grounds it is hard to imagine that Cobá may have once had the largest population of all the ancient Mayan cities. This vast Mayan archeological site dates from 600-900 A.D. and there were an estimated 100,000 people living in its domain. It was the heart of a large metropolis composed of many cities within the eastern Yucatan. Then on to the Villas Arqueologicas Hotel with excellent restaurant, pool & bar located adjacent to the archaeological site in Chichen Itzá. In the evening you can enjoy the new light & sound show at the ruins.

Day 3: By overnighting in Chichen Itza you'll beat the "big bus" crowds this morning while you visit majestic Chichen Itzá, the most famous of Mayan archeological sites and one of the "New 7 Wonders of the World". Chichen Itzá has numerous monuments for a visitor to explore. El Castillo, or the grand pyramid, has a staircase on all four sides, each with 91 steps that totaled with the last step on top equal the 365 days in a solar year. Other not to be missed destinations of this great ancient city are: the Main Ball Court; the Sacred Well or

Cenote

, where archaeologists have discovered a number of well-adorned skeletons of sacrificial victims; the Temple Of The Warriors, with its 1,000 columns dedicated to the warriors of Chichen Itzá; and the Caracol or Observatory.

After enjoying a buffet lunch at and a visit of beautiful Cenote Ik'Kil you´ll continue on to Ek Balam, a newly uncovered Mayan archaeological site with some very distinct features. The wonderfully preserved state of the sculptures and frescos Ek Balam are some of the most outstanding examples of the art of the ancient Maya. Some figures are winged, some in the meditative ¨lotus¨ position, one sits headless above the center of the "monster mouth". All are beautiful and exquisitely crafted. End of the day you'll return to Cancun for an overnight at the Comfort Inn Aeropuerto.

Day 4: Today you take a short 1.5 hour non-stop flight to Villahermosa (closest airport to Palenque). You'll be met at the airport by a friendly driver who will transfer you to Palenque. Overnight Maya Tulipanes Hotel Palenque.

Day 5: Today you have an entire day to visit the spectacular ruins of Palenque. A UNESCO historical monument, Palenque is considered a world treasure. Ancient structures rise out of the lush rainforest on multiple terraces set against the mountains, many of them built by the great King Pacal in the 6th & 7th centuries AD. There are many major buildings to explore and new buildings are now being uncovered and studied. Many wonderful examples of Maya art and history are carved into the buildings' facades, some of them the most famous depictions from the ancient Maya world. Palenque is exciting because of the vast amounts of information that has been painstakingly brought to light by archeologists over the years. You'll also visit the Palenque archaeological museum with its extensive collection of jade masks, well preserved carvings and incense burners. Overnight Maya Tulipanes Hotel Palenque.

Day 6: Today you journey to Yaxchilan and Bonampak. First you go to Bonampak, home of famous Mayan murals. Their ancient colors remain clear and vital, making them an excellent representation of Mayan art. Bonampak was a city of the Maya Early Classic period peaking from 200 to 400 A.D. and has some very well preserved stele that detail important historical moments. The great plaza is astounding in its sheer mass and one of the largest in the region, measuring over 100 yards.

Then you travel down the mighty Usumacinta River to the mysterious ancient Maya site of Yaxchilan. This incredible boat ride through the rainforest with its huge trees and abundant wildlife makes you feel like you are in an Indiana Jones movie! The tremendous archaeological site of Yaxchilan, situated on riverbanks, rises in levels to temples with breathtaking views of the rainforest stretching far into Guatemala. You'll hear stories of ancient Mayan Queens who exerted great power and the modern Lacandon Indians who still worship at Yaxchilan. See howler monkeys and many exotic birds as you roam this well organized ancient Maya city. Overnight Maya Tulipanes.

Day 7: This morning you visit La Venta Olmec Museum. There are 28 Olmec carvings at this beautiful outdoor museum with interesting zoo and lake. Each piece is set carefully for optimum viewing with benches placed for those wishing to ponder the huge and amazingly well crafted Olmec heads, intricate altars, and intriguing stele and statues. Based on the earliest long count date inscriptions found at sites that combine both Olmec and Maya influences many scholars theorize that it was the Olmec who invented the long count calendar and initiated the Maya into this system of calculating time. Then you go to the Villahermosa airport to check in for your flight to Cancun. Upon your arrival a driver will be waiting to transfer you to the hotel or resort of your choice.