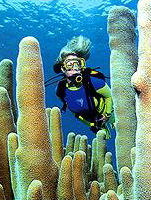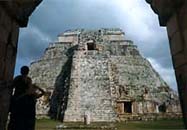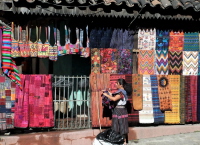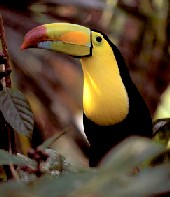 MayaSites Travel Services can help you design a custom vacation package to suit your individual needs and interests. When planning your vacation with Mayasites Travel Services you'll work with travel planners who live and work in the Maya World and have many years of experience assisting travelers.

We never charge a fee for putting together custom vacation packages and we provide 7 days a week customer support.



Accommodations Only Save hours of research and contact our hotel experts. We know the "good, bad and ugly" of hotels in each region and will help you book a hotel that fits your budget and individual needs. We never charge any fee for researching your best hotel options and we take the time to find you the best price.

Transportation Only There are a wide variety of transportation options in the various regions of Land of the Maya. It is important to consider that although the distances between points may not look very far on a map there are few major highways and most roads are narrow and slow going. We move people through all regions of the Maya World each day so let our experts tell you what is logistically possible. We know how best to move safely and comfortably through the Land of the Maya.

Cancun/Riviera Maya and the Yucatan
The Cancun/Riviera Maya area and Yucatan Peninsula have pristine beaches, lush jungles, spectacular Maya ruins (such as Chichen Itza and Tulum), interesting colonial period cities and more.

Palenque & San Cristobal de las Casas
The lush rainforests, waterfalls, rivers and ancient Maya sites of Palenque, Yaxchilan, Bonampak and Tonina are just a part of naturally beautiful Chiapas. Two main "hubs" of the thriving modern Maya culture (Palenque and San Cristobal de las Casas) offer a glimpse of the continuing traditions of the largest indigenous group in North America.

Guatemala
Guatemala is a land of spectacular ancient Maya ruins (such as Tikal), towering volcanoes, pristine jungles, abundant wildlife and modern Maya culture. Adventure activities and historic cultural sites.

Belize
Belize is a land of natural wonders -- pristine jungles filled with wildlife, waterfalls, underground rivers and caves, impressive Maya archaeological sites (such as Caracol and Lamanai), world renowned diving and snorkeling on the second largest coral reef in the world, world class fishing and more. For those who love adventure Belize offers cave tubing, zip-lines, river kayaking, jungle mountain bike excursions, deep cave explorations and for the most fearless of divers the legendary "Blue Hole".

Copan Honduras
The Maya ruins at Copan are among the most famous of archaeological sites but the Copan area also has other things to offer. Wildlife parks such as the Macaw Mountain Bird Park & Nature Reserve offer a glimpse at the diverse wildlife of the area. Natural wonders such as waterfalls, caves, rivers, hot springs, cloud forests and lovely beaches abound. For the adventurous jungle zip-lines, river tubing and kayaking, mountain biking and horseback rides in the jungle are just some of the options. Coffee farms and cigar production factories have informative tours. Small artisan villages offer an opportunity to shop for locally produced crafts. Or, dive, snorkel or relax at one of the beaches on the coast or the nearby islands of Roatan & Utila.

For FREE travel info phone us toll free 7 days a week at 877-620-8715. Outside U.S. (1)505-255-2279. Or e-mail us at mayasites@yahoo.com.