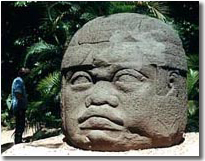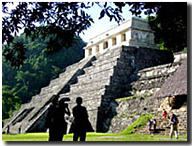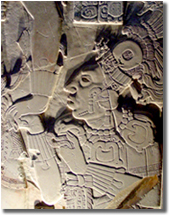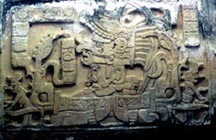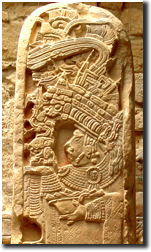 ITINERARY

March 23: Your adventure begins with your flight into Villahermosa (the nearest international airport to Palenque, which is 2.5 hours away). A driver will be waiting when you arrive at the airport to take you to the very comfortable Fairfeld Inn & Suites Villahermosa for an overnight.

March 24: This morning we visit the La Venta Olmec Museum. There are 28 Olmec carvings at this beautiful outdoor museum with interesting zoo and lake. Each piece was set carefully for optimum viewing with benches placed for those wishing to meditate or ponder the huge and amazingly well crafted Olmec heads, intricate altars, and intriguing stele and statues. Based on the earliest long count date inscriptions found at sites that combine both Olmec and Maya influences many scholars theorize that it was the Olmec who invented the long count calendar and initiated the Maya into the understanding of this system of calculating time. We will also visit the Carlos Pellicer Museum of Anthropology. Then to Palenque. The town of Palenque is 5 miles from the archaeological site. Your hotel is nestled in the forested "La Canada" area within walking distance of downtown. You'll have free time to relax in the lush jungle rainforest or explore the sights, sounds and cuisines of Palenque. Enjoy a refreshment by the pool and upload your photos with the hotel's surprisingly fast wireless connection. Overnight Maya Tulipanes Hotel Palenque.

March 25: Today we spend the day visiting the spectacular ruins of Palenque. A UNESCO historical monument, Palenque is considered a world treasure. Ancient structures rise out of the lush rainforest on multiple terraces set against the mountains, many of them built by the great King Pacal in the 6th & 7th centuries AD. There are many major buildings to explore and new buildings are now being uncovered and studied. Many wonderful examples of Maya art and history are carved into the buildings' facades, some of them the most famous depictions from the ancient Maya world. Palenque is exciting because of the vast amounts of information that has been painstakingly brought to light by archeologists over the years. We'll also visit the Palenque archaeological museum with its extensive collection of jade masks, well preserved carvings and stele and incense burners. Overnight Maya Tulipanes.

March 26: Today we journey to Bonampak. Bonampak, is home of famous Mayan murals. Their ancient colors remain clear and vital, making them an excellent representation of Mayan art. Bonampak was a city of the Maya Early Classic period peaking from 200 to 400 A.D. Bonampak also has some very well preserved stele that detail important historical moments. The great plaza is astounding in its sheer mass and one of the largest in the region, measuring over 100 yards. Overnight Escudo Jaguar Jungle Lodge.

March 27: This morning we travel by boat down the mighty Usumacinta River to the mysterious ancient Maya site of Yaxchilan. This incredible boat ride through the rainforest with its huge trees and abundant wildlife makes you feel like you are in an Indiana Jones movie! The tremendous archaeological site of Yaxchilan, situated on the riverbanks, rises in levels to temples with breathtaking views of the rainforest stretching far into Guatemala. You'll hear stories of ancient Mayan Queens who exerted great power and about the modern Lacandon Indians (of whom there are only 450 people remaining) who still use Yaxchilan as a place of worship. See howler monkeys and many exotic birds as you roam this well organized ancient Maya city. Then we journey to Tikal by boat and land. Overnight Camino Real Tikal.

March 28: Today you visit the spectacular Mayan ruins at Tikal. One of the most famous Maya sites, Tikal's massive and steep pyramids (one is over 200 feet high) loom above the lush jungle of the Petan where one can observe spider and howler monkeys and numerous bird species such as toucans, parrots and macaws. At its peak Tikal was home to an estimated 100,000 people and the site has over 3,000 structures within a six square mile area. Well preserved glyphic texts tell of a dynamic historical record spanning over 1,000 years. Optional Tikal sunset tour. Overnight Camino Real Tikal.

March 29: This morning you visit Yaxhá. Yaxhá was the third largest Maya city in the Peten (after El Mirador & Tikal) and has an unusual layout for the region. Its twin pyramid complexes, 9 acropolis', plazas and more than 500 structures are connected by sacbés (ancient elevated roads) in a manner similar to Maya sites in the Yucatan. The views from the 30 meter high Structure 216 are breathtaking. Then to Flores for a walking tour of the island and the small archaeological site of Tayasal (former Maya name of Flores before the Spanish conquest). You'll have time in the evening to explore this interesting city. Overnight Hotel Peten Esplendido in Santa Elena (across the causeway from Flores Island).

March 30: Transfer to the Flores airport for departure.

For more information or to make a reservation phone our U.S. office toll free 7 days a week 877-620-8715, or if outside the U.S. (1) 505-255-2279, Or e-mail us

[email protected]

.


TOUR SPECIFICS:

March 23-30, 2023.

This special tour is limited to 14 participants.

Cost of this special 7 night small group tour is $1,950 per person double occupancy. Single hotel supplement add $300 per person.

Tour includes:

** 7 nights hotel and tourist taxes
** All ground transportation (in fully insured air-conditioned van with licensed chauffeur)
** The services of an English speaking professional licensed archaeologist guide
** Transit bus at Bonampak
** Private boat trip to and from Yaxchilan and across the river to Guatemala
** 1 breakfast and 2 lunches per person
** Cold bottled water as you travel
** All other entry and guide fees for activities listed on the itinerary