SOME CLIENT PHOTOS: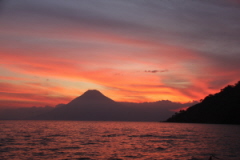 Sunset on Lake Atitlan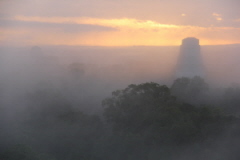 Sunrise atop Temple IV Tikal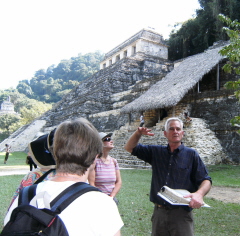 Dr. Christopher Powell at Palenque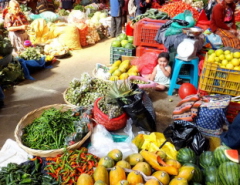 Produce market at Chichicastenango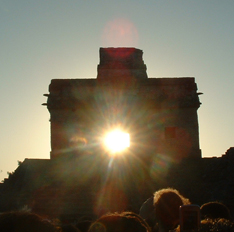 Equinox phenomenon at Dzibilchaltun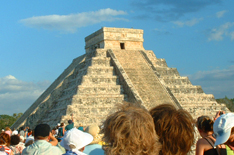 Spring Equinox at Chichen Itza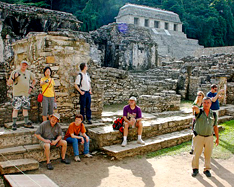 Archaeo-Astronomy Tour Palenque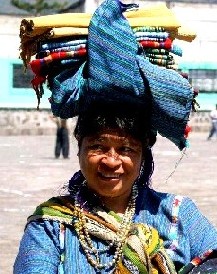 Guatemala Highlands Woman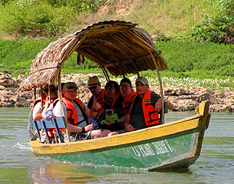 Boat ride to Yaxchilan ruins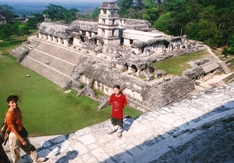 Students at Palenque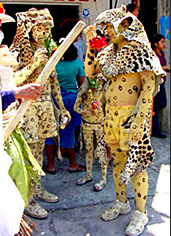 "Pocho" Maya dances Tenosique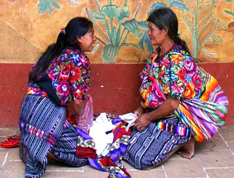 Guatemala Highland Maya Women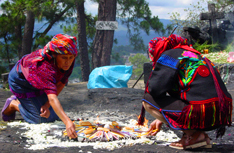 Maya priests prepare for
fire ceremony at Chichicastenango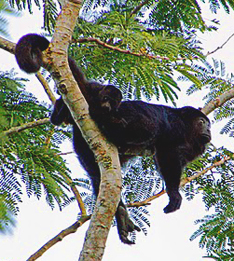 Howler monkey in Palenque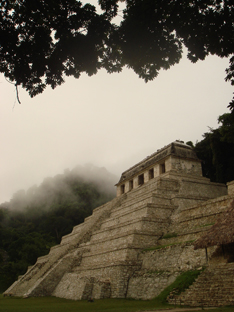 Temple of Inscriptions Palenque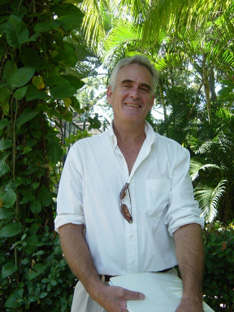 Dr. Christopher Powell -- Guide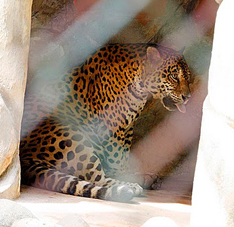 Jaguar Parque La Venta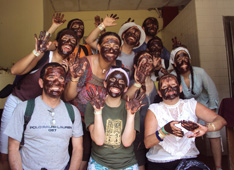 Chocolate Facials at Finca Chalula
Cacao plantation near Comalcalco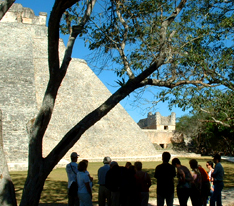 Temple of the Magican Uxmal



"The tour was wonderful, couldn't have been better except we wished it was longer than 2 days! Our guide was very knowledgeable, the driver of the new air-conditioned van was excellent (my husband is very fussy about that) and they were both very friendly and flexible about stopping when needed. The guide took us to lunch at a Mexican restaurant where the locals eat and we had the best Mexican food I've ever had. We stayed at an historic and beautiful hotel with lovely gardens surrounding it and a pool with salt water instead of chlorine. It was peaceful and luxurious with an attentive staff and a hostess who spent much time telling us about the interesting history of the place. The breakfast meal was a little disappointing because it took so long to be served (we needed to continue our tour and had to start out late) and the eggs with veggies were not warm or very tasty. The best part, of course, were the ruins...fascinating! we could've spent a week exploring and learning more, there's so much to see. All in all, we thank you for the experience and have already recommended you to friends we met in Isla Mujeres."
-- Robert & Elaine R. (United States) June 3 & 4, 2016 tour in the Yucatan.

"Thank you SOSO much planning this trip for us. My family and I had a great time and it was one of the best family trips we had in a while! We usually like to plan for our own trips but this tour was an exception. We had no regrets! The tour guide was also fantastic! We've learnt so much about the Maya culture and civilization!"
-- Rebecca O. (Singapore) May 27 to June 1, 2016 Yucatan tour.

"We absolutely loved touring with Mayasites. It was a true pleasure getting the tour the sites with Alfonso Morales. He is so knowledgeable and really made us feel like we got more out of the tour than we paid for. The Tulipinas hotel was clean and nice. The driver was very courteous and professional. I would highly recommend your tour company and will likely make another booking sometime in the future.
Again, thank you for an exceptional trip!"
-- Jason W.(United States) May 23-26, 2016 Palenque area tour

"Alfonso is great! Really tremendous. We felt so lucky to have him guiding us through. Did you know he is a rock star in Palenque? Everyone had to shake his hand or give him a pat on the back as we moved around and encountered other guides or groups as we walked the site…end to end. haha. It was outstanding. His knowledge is breathtaking…its no wonder….and yes, his sense of humor. The best. We got along great. Ricardo was great too - a kind and fascinating man full of the best little details…and also the two taxi drivers that stayed with us during our travels - Anthony in Yucatan and Rigoberto in Chiapas. Always arrange for those two to move your people around if you can in the future. Super professionals We had an all around great trip, thanks to you. I really want to express my thanks for all the time and thoughtfulness you put into making our trip go smoothly. We've been back home a few days now (after a week in Mexico City - totally different vibe - ha!) ..and many of our friends are seeing our photos and wanting to go on our trip. I will send them your way if they make up their minds!"
-- Kelly L. (Hawaii) -- April 21-28, 2016 Yucatan & Palenque tour

"In one word – Magnificent! Our tour guide for both one day excursions, Benjamin was thoughtful, accommodating, knowledgable, and gracious. My son and I couldn't have asked for a better tour guide. Antonio was our driver both days and he was excellent as well. When Benjamin understood that we loved authentic, locally popular restaurants, he took us to two roadside restaurants near Chichen Itza (hot tortillas, tender pork and chicken, spicy salsa) and Coba (tender juicy grilled chicken). Of course he asked whether we still preferred the buffet you had reserved for us at Il Kil, but I said, "No, gracias." I am happy that Benjamin and Antonio sat with us during lunch and was gracious when I offered to treat them both. While I needed to rest intermittently during our climbs up the pyramids at Ek Balam and Coba, my son Dylan challenged Benjamin to race up during the last 20 steps –that Benjamin is impressive at 61 years old! In terms of purchases, I loved the family-owned, locally operated honey bee store and leather shop that Benjamin recommended --- I bought several souvenirs for myself and family. I just took the leather painting yesterday to my favorite frame shop to be custom framed and displayed. At the end of the day, I would recommend your tours with my highest compliments and I hope to book a multi-day, small group excursion next year in cooler weather."
-- Amy F. (United States) March 28 & 29, 2016 Yucatan day excursions

"Had a great trip, thanks so much for all your help. I especially appreciate your prompt, cheerful responses to all my inquiries, your flexibility, ready access by phone and e-mail, and friendly conversations. I look forward to doing more tours with MayaSites Travel Services. Also, Alfonso Morales is a great asset. In addition to his descriptions of what we were seeing, his insights into the politics, economics, science, and the simple magic of archeology were fascinating. It's both a joy and an education to follow him up and down all those pyramids."
-- Bill K. (United States) March 23-28, 2016 Palenque area small group tour.

"This was a great, educational tour. Alfonso was so knowledgeable. I have so many notes to transcribe from their chicken scratch version but will eventually put together a presentation for students."
Carol H. (United States) March 19-22, 2016 "Spring Equinox at Chichen Itza" tour.

"Just to let you know that our trip was a resounding success!! Your personnel were exceptional and extremely helpful. We enjoyed the knowledge and insight provided by Ricardo Vasquez as well as the help by your driver, Anthony. Both were a class act. We will definitely recommend MayaSites to our friends. Thanks once again"
-- Beto S. (United States) March 18-21, 2016 Yucatan tour

"We have returned from our incredible trip and want to thank you for arranging such a great experience for us. We had a wonderful time, met really nice people, hiked to the top of magnificent pyramids, drank great beer, stayed in beautiful Spanish Colonial hotels (especially Hotel Antigua!), ate very well, and took thousands of photographs!! United and Taca Airlines performed perfectly. There were so many highlights of our trip, but to list a few: walking the streets of Antigua and getting a very informative tour by Elizabeth Bell, watching the sunrise through the mist over Tikal and its rainforest from the top of Temple IV (see attached photo #1928), seeing the spider monkeys swing through the treetops and hearing the loud howler monkeys at Tikal, watching and photographing a shaman fire ceremony on top of the sacred hilltop in Chicicastenaga, viewing a brilliant sunset over two volcanoes at Lake Atitlan (see attached photo #0929), taking a tour through the archaeologist's tunnels inside the pyramids of Copan, having Dr. David Sedat provide a private slide show of the excavations of a famous King and Queen at Copan and then being served a delicious four-course meal by his wife, buying absolutely beautiful textiles at Mayan markets, and more wonderful experiences. Every day was a treat and created memories that will last us a lifetime. All of our guides and drivers showed up on time and were really excellent guides and companions - Sergio and Alejandro were very friendly and informative (they also spoke to us a little in their Mayan language, so we could hear what it sounded like!) and made special photographic stops at our request; the 26-year old tour guide for Tikal, Ronny, was amazingly knowledgeable and energetic – he walked us through the ruins and talked for 5 hours without stopping; and Raphael became a good friend, and was an excellent driver, during our four days on the road visiting Copan and Quirigua, and the four-hour drive to the San Pedro Sulu Airport from Copan. Thanks again for a truly great tour."
-- Todd and Heidi B. (United States) Jan. 8-18, 2013 private tour of Guatemala Highlands, Tikal & Copan.

"I wanted to tell you that we had two ABSOLUTELY FANTASTIC tours on 1/1/13 and 1/3/13 with Benjamin and Raid (I hope I've spelled his name correctly). The tours were incredibly informative - exactly what I was hoping for - and all of us learned so much about Mayan history and culture. It was so fascinating to learn the details from Benjamin including explanations of the symbolism, religious beliefs, archaeological findings, and daily life. Benjamin's enthusiasm for the topic was contagious! Both of my sons love history and have studied Mayan history and this was a wonderful way to bring it closer to them and to add a broader knowledge of the topic. I, as a science teacher, loved the history and also seeing iguanas, wild turkeys, and other wildlife during our travels. My kids still talk about the "10 taco iguanas"! Everything was so well organized that we didn't have to do anything at all. What a wonderful break! Raid's driving was perfect, the van was always close by, and wonderfully air conditioned! Their suggestions for places for lunch and breakfast were great - tasty, picturesque, and a wonderful change from the resort food! We really felt like Benjamin and Raid brought us much closer to a genuine connection with the Mayans and Mexico. Both of them gave us an experience that we will never forget. I can not think of a higher compliment for their efforts and enthusiasm. Thank you!"
-- Michelle M. & Tom I. (United States) Jan. 1 & 3 private day tours to Chichen Itza & Ek Balam and Tulum & Coba.


"The trip to Palenque, Yatchitlan, Bonampak and Villahermosa was great. It was fantastic to be there for Dec 21. The weather was so wonderful - and then the rain on the night of the 21st seemed to wash the earth and seeing Palenque the next day in the mists was very special. I learned so much and enjoyed the other people on the trip. And I particularly am grateful for having Gaby (Gual) and Christopher (Powell) as our guides, teachers, experts, tour leaders, and people extraordinaire. It was really remarkable that you were able to get Christopher to be with us! He has so much archaeological excavation experience at Palenque and other locations in Mexico and it was terrific to learn about the astronomical knowledge of the Mayans from him. He is so enthused about archaeology and Mayan sites and that transferred to me. Hi is also such a wonderful person and such a pleasure to be with. What a special privilege to have him with us on our trip. And Gaby was a wonderful guide. She is so knowledgeable about such a wide variety subjects and areas and it was terrific to have her with us at Yatchitlan and Bonampak, as well as Palenque. She is a wonderful guide - so warm, helpful, and knows so much about the Mayans and is able to pass that on to us. What a special treat to get to know her. She and Christopher complimented each other and so we were able to have this "expanded" guidance. Jonnie, thank you so much for everything. This was a terrific trip and I hope to use MayaSites again and pass on the info about you to others. Happy New Year."
-- Mary D. (United States) Dec. 18-23, 2012 "Temples of Maya Calendar Inscriptions" tour

"I just wanted to say a massive thank you to you and everyone at Maya Sites for all your help and assistance in making my trip to happen. I wouldn't have been confident enough to come on my own had you not answered my endless questions, I am extremely grateful for your patience and understanding. The trip was amazing, it was such a good experience, the organization was fantastic and I felt in good hands the entire time. I'll certainly be looking to attend another tour/trip with you again to another site in the future, or maybe even back to Palenque again, I definitely want to go back to Palenque again at some point. I hope you've had a lovely festive period. Again, the trip was brilliant! Thanks,"
-- Josh S. (United Kingdom) Dec. 18-23, 2012 "Temples of Maya Calendar Inscriptions" tour

"I just wanted to tell you that I had a really good time. yes, there were bumps in the road but that's pretty much what I expected with a complicated group tour. it was only when I returned and started re-reading books on the long count that I appreciated that many of the sites we visited, while incredibly important to the long count chronology, aren't on the tourist radar screen. So, i feel deeply grateful that I did this tour and had a chance to see those sites. I could feel your careful planning and that you put your whole heart into the Highlands tour. Wish you could have joined us! Any Palenque trip planned for April or May?"
-- Kathryn B. (United States) Dec. 17-23, 2012 "Birthplace of the Maya Calendar in the Western Guatemala Highlands" tour

"Jonnie i wanted to get these photos out to you. While we have never met i wanted to say thank you for the tour that i had , the group of people that i met and of course Alfonso Morales who made the trip informative and fun... I met great fellow adventurer seekers and saw places that up to this point only came in a dvd format...You are doing good work!!! You are making thses places accessible and we were extremely lucky to get Alfonso and you.... Best wishes in 2013 glad we are all still here !!!"
-- David H. (United States) Dec. 8-16, 2012 Palenque/Tikal tour

"I wanted to tell you that I thought the trip was fabulous. The guides and drivers were excellent. I may take some more tours next year. There was plenty to do and I like that on a vacation. Thanks again for all your work on this trip." Susan B. (United States) Dec. 8-16, 2012 Palenque/Tikal tour

"thanks for a wonderful trip blessings for the new year" -- Chuck W. (United States) Dec. 8-16. 2012 Palenque/Tikal tour and Dec. 17-22, 2012 "Beginning the New Calendar Era Under the Yucatan Stars" tour

"Fire ceremony was great and I was not one of the "new-agers" on the trip and Rony our guide in Guatemala was very nice. Alfonso was a total legend and did a great job at balancing the needs of the group....all in all this was a totally fantastic trip. Thanks for everything I had a great time and made some great pictures. all the best .." Nathan K. (Australia) Dec. 8-16, 2012 Palenque/Tikal tour

"I want to congratulate you on the amazing experiences I had on your Mayan Sites tour. It was memorable indeed. I especially appreciated both our guides, Alphonso was a wealth of information on archeological and sociological topics (being a retired academic Sociologist I grilled him plenty on everything from ancient and current Mayan culture to illegal drugs issues, rebels and people smuggling etc), He's remarkably erudite about Palenque and the museum content of our trips to Comelcalco and La Venta. The boat journey along the Usumacinta River was fun and the Yaxchilan jungle ruins spectacular and rich in steles and cartouches. The steps were tough going though! My friend Dinah did a spiritual healing for a howler monkey while we were there. He'd plunged from the top of a huge tree and landed just a few feet from her. We thought he'd died from the fall but was, presumably, just badly stunned. She eventually encouraged him, by use of her telepathic skills with animals, to successfully return him to his calling family group. I spent several hours in conversation with Ronnie (during those long bus journeys). He was happy to share stories about his life in modern day Guatemala and his love for Tikal. What a genuine young fellow he is. Our schedule was full, the sites were amazing, the transportation links all went well. The ride through the mountains from Antigua to Chici markets was stunning, with the little kids beside the road waving and begging for sweeties which the local truckies have a habit of throwing to them. I feared they'd fall off the steep cliffs they were often so close to beside the road as it wound its way ever upwards. Our drivers were skilled and helpful with our luggage too. And the busses were comfortable. Thank goodness for modern air-conditioning eh? The accommodations including the meals and abundant drinking water you arranged for us were beyond my expectations, so full marks for all that as far as I'm concerned. I loved the group we had on tour with us too and was sorry to leave them in the end. I hope to stay in touch with them and share some photos. I've been recommending your tour company to everyone, it was a wonderful experience and I hope you have more and more success with it in the future. Yours with warm and heartfelt thanks"
-- Patti B. (Australia) Dec. 8-16, 2012 Palenque Tikal tour

" FIVE STARS *****Your company is FANTASTIC! I can't recommend your service highly enough! I traveled to Mexico this past Nov and I must that Mayasites Travel Service delivered! They provided excellent service, answered all our questions before booking, everything went smoothly, the hotels and accommodations were superb and their guides and drivers were top-rate—the best I've ever had the pleasure of traveling with. Alphonso, our guide, I found out later, is one of Mexico's top archaeologists and I received a fun, fact-filled education on the wonderful Maya. I can't say enough about what a fabulous trip we had and I 'm sure that everyone in our group felt the same as we did. We plan on a trip to Belize next year w/ Mayasites. Kudos! Keep up the excellent work!"
-- Chris, Karen & crew (United States) Nov. 2012 private tour in Palenque.

"we're back, and we had a wonderful time. it went off without a hitch; many thanks. the car and driver were perfect. alfonso was a lovely companion and as you are aware knows an awful lot about the ruins, not to mention everything about the archaeological rivalries. we loved the hotel and had many delightful talks with raphael. we had a super time and managed to see quite a few great birds on our own, not to mention 3 fabulous ruins. many thanks and happy christmas"
-- Lynn & Bishop S. (United States) Nov. 2012 Palenque area tour.

"We are in the process of planning yet another tour with this wonderful travel company. We have been to Mexico, Guatemala, Honduras, and Belize with MayaSites. We went on one group tour and then began planning our own tours with them. We are currently in the process of planning another trip to Guatemala. The great thing is we can suggest places we would like to see and MayaSites always lets us know things in the area that we might enjoy that we didn't know even existed. They also finds some of the most fantastic hotels. We stayed in a beautiful place in Belize where we had our own bungalow and gourmet meals. We have also been to some areas where there really aren't wonderful hotels, but Jonnie (MayaSites) tells us in advance if the accommodations aren't necessarily "American standard". Our guides are always knowledgeable, personable, and helpful. We usually have driver and a guide and it gives us a chance to meet and get to know more about life in whichever community we are visiting since we spend most of the day with them. They are always willing to answer questions or help us in any way. The guides are extremely knowledgeable about the sites we visit, a must for us since my husband is extremely interested in the Maya and has a great deal of knowledge. We have dined at the home of one of the archaeologist at Copan because Jonnie knows the sites and the people associated with them. I enjoy seeing the sites, but I am also interested in the local cultures, crafts, etc. Jonnie always manages to balance our trips to include things that interest me too. Her prices are more than reasonable. My husband and I are both educators so we aren't the "rolling in dough" travelers. We have never been disappointed in a trip we have taken with MayaSites. From our experience I would say you can't ask for a better tour company."
-- & Gary T. (United States) Multiple tours in the Land of the Maya 2001-2012

"We really enjoyed the wonderful Spring Equinox tour in the Yucatan with Dr. Christopher Powell. The itinerary and arrangements you provided made for a delightful trip as we did not experience any delays or difficulties with the competing Spring Break crowds. The best part of the tour was having Dr. Powell, an archaeo-astronomy expert, as our Archaeological guide who shared is knowledge and experiences. This was my second tour with Maya Travel Services. The first was a wonderful trip with Dr. Alfonso Morales, another archaeo-astronomy expert, on the Dec. 2009 Archaeology and Archaeo-astronomy tour in Palenque. I highly recommend your tour and services to anyone interested in visiting the land of the Maya."
-- Alan and Penny Y. (United States) Mar. 2012 Spring Equinox at Chichen Itza and Dzibilchaltun

"I just want you to know what a great trip I had. First of all Christopfer was ALL THAT!!!!! What knowledge he has and you can tell he really wanted us to soak it all up. Thank you for keeping him on the payroll!! How lucky to have a "professional" not just a tour guide. All of his personal recommendations on lunch spots were delicious. All the accommodations were perfect. The driver was top notch and kept us safe on the Mexican highways - very professional as well. The trip was planned out perfectly (one more mayan ruin would of put me over the egde!!!!) and I thank you for your expertise. I will surely pass this trip along to others as I think that it was a good value for the $$. Thank you again for getting us to and from the Mayan trip safely. If you ever need someone to contact me about this trip please forward my name. Thanks again Jonnie.
-- Becky P. (United States) Mar. 2012 Spring Equinox at Chichen Itza and Dzibilchaltun

"I had to send you a follow up note... My family and I had a great time... The Mayan sites are amazing and we all agree we hope to go back again to see more. Chris is an excellent guide and really went out of his way to answer all our questions... Please thank him again for us and thank you for arranging this great trip..."
-- Maureen F. (British Columbia, Canada) Mar. 2012 Spring Equinox at Chichen Itza and Dzibilchaltun

"We have nothing but the highest praise for the private tour we took with MayaSites last February, visiting San Cristobal de las Casas, Palenque, Bonampak, and other Mayan sites. Every detail was carefully arranged, from water on the van to suggestions for restaurants; our guide Gabrielle even brought along a cane to help me climb the pyramids, and it helped immeasurably. Gabrielle, in particular, made the trip memorable. A woman of great personal charm, intelligence and wit, she made every place we stopped special because of the depth of her knowledge; by the time our trip ended we felt that we had learned a great deal about Mayan culture, customs, and religion. Even though we had visited other Mayan sites previously and done some reading about them, we were pleased at how much she added to our knowledge. She was enthusiastic and energetic in everything she did. On top of that, she was compassionate and kind. When we mentioned something about achiote seasoning, she went to the local supermarket and bought us some to take home. When I looked at my purse and found that I had forgotten my small notebook, she gave me hers. She's the best tour guide we have ever had, and that includes a LOT of tour guides! Our driver, Gabriel, was pleasant and courteous, maneuvering the mountainous highway with skill and safety. At Yaxchilan, a secluded and mysterious site that we had all to ourselves, he found a way up and down the treacherous steps that we could handle. We were so proud of ourselves for completing this trek and being able to see the ruins from the top. We particularly enjoyed San Cristobal, where we could sit on the square at twilight without fear or trepidation and watch the people walk by. The city was utterly charming. We liked this trip so much that we plan to call Jonnie tomorrow to set up another one!"
-- Chris and Mary Ann D (United States) Feb. 2012 Private tour in the Palenque area

"Just to let you know we are now safely in Tulum and had absolutely incredible time in Palenque and Yaxchilan. The driver for the Yaxchilan part of the journey was so brilliant, helping us book our boat tickets and getting up with us at 6.30am just to make sure we knew where we were going. Thank you so much for arranging it all. It was wonderful! All the best,"
-- Krissi M. and Ollie H. (United Kingdom) Nov. 2011 Private tour in the Palenque area

"Dave and I are back home following the great adventure. Thank you so much for all your help in planning the trip; we were not experienced Mexico travelers and appreciated all your information and patience. Best wishes,"
-- Elizabeth D. (United States) March 2011 Spring Equinox at Chichen Itza and Dzibilchaltun

"Thank you so much for everything - we had a fabulous time on our trip! Everything we went very smoothly and we loved each place we visited. The guides were all very knowledgeable, helpful, and well organized. We only wish we could have spent more time at each location, but this trip gave us a really great taste of Belize and Guatemala. We definitely did not need air conditioning, in fact we had to ask for extra blankets at Caves. We were not able to go snorkeling - they had to cancel the trip last minute that morning because the seas were too rough - but we went horse back riding instead, and the kids really loved it. We really liked staying at the Camino Real Tikal, so in the end were glad that there was no space at the jungle lodge. The trip to and from Tikal did not take too long, and we liked having the little bit of extra luxury there. We added on a zip lining trip outside Tikal. The kids loved it, but it is probably safer to do at Caves. We learned once we talked to others at Caves that their (in contrast to outside Tikal), they give you helmets, have a practice run, a safety line, and guides who speak English. But we all made it and the kids really loved it. Then when we got to Caves we were totally surprised at how luxurious our tree house was. We expected this lodge to be our most rustic and to not have electricity in the evening, but we had 24 hours electricity, and the tree house was almost as big as our New York city apartment. We did not want to leave. Finally we really loved the trip to and from, the setting, and pace of things at the Lamanai Outpost lodge, and I highly recommend this place for your clients. The staff was great, the food fantastic (best of the trip by far) and it was a perfect combination of nature and exploration of Mayan ruins, in a low key and relaxing way. Here we did not end up taking the sunrise canoeing the last morning, because it was too windy at the lagoon and the guides recommended against going out, but we really enjoyed all the other excursions. My daughter and I, the morning before, did an early morning howler monkey trek, which got us into Lamanai at sunrise - it was fantastic! All together it was a truly wonderful vacation. Thanks so much for all your help with it and for putting up with all our early changes. In the end we were very happy with our decision to see more inland places and skip the Cayes."
-- Vicki M. (United States) Custom family vacation package in Belize & Guatemala Dec. 2010

"Benjamin and Ricardo picked us up on time on Thursday morning in a very comfortable Mercedes mini-bus. Benjamin at once proceeded to tell us what we were doing that day and dove into stories about the area and the Mayan people. As we drove, he pointed out sites, buildings along the way, and talked about the local economy. Very fascinating! As the day unfolded, Benjamin realized that Lou and I really wanted to see Mexico more as a local and less like a tourist. When we stopped in Valladolid for lunch, Benjamin suggested a restaurant for lunch – we suggested the food market instead and he picked out a place for us and described the local food and made some suggestions. Very yummy! Then they let us alone for a while to wander around the town – which was great. I presume that Ricardo always stayed with the mini-bus. Only once did I see him eat! My husband and I both felt that besides being very knowledgeable, Benjamin had a way of drawing you into a place and making it exciting. He was excited to show us things – even after 26 years of being a tour guide! It was like we got to experience a place rather than just listen to a lecture about it. As the days unfolded, Benjamin built on the knowledge we had learned by pointed out similarities and deepening our understanding. He told stories from his grandfather, who was Mayan. They took us to other places as well – such as the store that made many of the guayabera shirts for the resorts, an artist in Muna who had an amazing studio at the top of the ridgeline, to a traditional Mayan house, and to the artist Patricia who made museum quality reproductions of Mayan pottery. Never did we feel pressure to buy, instead it felt like so we could learn about the Mayans from other than a tourist perspective. We always felt like them pleasing us and showing us their home was their top priority. We felt taken care of and safe. To me, that is the goal of a private guide – to serve their customer and make sure that they are getting the best experience possible. That was evident even before they picked us up when they suggested that Acanceh be moved to the afternoon of Nov. 20, to make for a less stressful and long day on the 18th When they dropped us off in Merida, they first took us on a tour of the town to show us what was what and made some suggestions about what to do. It was very sad when they left. The hotel in Merida – Casa Lucia – was fantastic! They upgraded us to a suite – which was lovely. It was quiet and beautiful and the restaurant had great food. We got to experience Merida Saturday night and Merida Sunday. We ate street food and watched dancing. Lots of fun!" -- Joanne B. (United States) Private custom tour in the Yucatan Nov. 2010

"I just wanted to thank you again for organizing such a great trip for me. Everything worked out really well and both tour guide services you arranged were awesome. I have to say I also lucked out in Oaxaca and Villahermosa rain-wise, so that helped too. As you may know I had other options, but I decided to go with you because of your knowledge about traveling in that region ---your help in tailoring my itinerary, convincing me not to drop Palenque, among other things really paid off in the end. I have your contact info, so i'll be more than happy to recommend you to friends whenever I can." -- Theo B. (United States) Private custom tour in the Yucatan and Palenque area Oct. 2010

"Yes, we had a FABULOUS time with Alfonso...and Tomas @ Kuiuc. Every spot was a great choice! ... and Patricia had more incredible replicas than one person could ever purchase (We brought home 5). Again, thanks again for an exceptional experience. I am looking toward Calakmul & El Miradore (by mules) for the next visit. I just have to figure out how I can get over to Muno and Patricia from there ..." -- Gary and Diane T. (United States) Private custom tour in the Yucatan Aug. 2010

"Over a week has gone by since I got back from Mexico and I just wanted to write and tell you how absolutely wonderful the Spring Equinox tour was! In spite of the cloudy / rainy equinox (Who can control the weather? Just another reason to return to Chichen Itza in March!) the whole trip was just fabulous. From the itinerary set up by you, to the information provided by you beforehand, to the van service in Mexico and our great driver Martin, everything was first rate. For me, the best part of all was having archaeologists as guides. It was such a privilege to travel with Christopher Powell for 3 days and have him share his expertise with us. He is absolutely the best, so informative, so passionate about his work and the Mayas, so motivating. I want to learn more! In fact, I am looking at your Carnival Festival tour as a possibility for next year or perhaps one of the other Mayan ruins tours. And I have recommended you to others. So once again, thanks so much for everything and I'll be in touch in the future regarding another trip. Hasta entonces," -- Barbara J. (United States) Spring Equinox tour March 18-22, 2010

"I thought you may like to see the photos my sweetie husband Jay took during the wonderful trip in February. Of course, these are all Jay's photos, not mine! Your travel company is awesome!" -- Laurie (and Jay) A. (United States) Festivals tour February 2010 Bonampak -

http://www.strangebirdphotos.com/bonampak.htm




http://www.strangebirdphotos.com/palenque.htm




http://www.strangebirdphotos.com/Tonina.htm


http://www.strangebirdphotos.com/yaxchilan.htm


http://www.strangebirdphotos.com/sancristobol.htm




http://www.strangebirdphotos.com/tenosique.htm




http://www.strangebirdphotos.com/zinacantan.htm




http://www.strangebirdphotos.com/sumiderocanyon.htm



"I wanted to tell you how much we enjoyed our tour of the Mayan sites. It was everything I wanted the children to experience. Our driver Ariel and guide Ricardo were great. We really enjoyed Merida and our favorite sites were Uxmal and Ek-Balam. We got a lot out of it and would highly recommend to anyone. We will be planning another trip! Thank you for your help." -- Lisa R. (United States) Private family tour Dec. 2009

"Thank you very much. My husband and I had a great time this weekend. Juan and Ariel were both excellent, and we learned very much from them about the Mayan sites and Mexican culture. Thank you for helping us book the weekend - everything was fabulous and smooth. Sincerely," -- Priscilla C. (United States) Private tour Dec. 2009

"I wanted to extend a sincere thanks from Hannah and me on a most excellent Maya Land adventure! Maybe it was the howler monkey's primal wake-up on the first morning at the Chan Kah or the countless other highlights that followed as our tour unfolded. As I had shared with you, this was Hannah's and my first trip so we really appreciated your helpful advice prior to the trip and the accommodations/activities you arranged for us over the ensuing days. Alphonso was everything and more than what I expected. His good nature, humor, and willingness to entertain ANY question helped make this trip extra special. I especially want to pass on a very good word for our driver Manuel for his friendliness, helpfulness, and superb driving on all legs of our journey. Please relay this to him. I would heartily recommend this tour, and would appreciate you letting me know of future tours. I want to go back! -- Glenn and Hannah L. (United States) Dec. 2009 Archaeology and Archaeo-astronomy tour in Palenque

My husband and I really enjoyed our MayaSites trip to Palenque and other ruins in December. Alfonso did a great job of guiding us, plus our driver was very good at his job too. I also wanted to let you know that I have posted photos from our trip on Picasa. Feel free to take a look. Here's the link:
http://picasaweb.google.com/RichSheri
Thanks for all your help in setting up the trip." -- Sheri & Richard L. (United States) Dec. 2009 Archaeology and Archaeo-astronomy tour in Palenque

"The trip was fabulous. Thank you so very much for the excellent service you provide. I am sure I can persuade others to come on some of your trips in the future." -- Lauren W. United States Dec. 2009 Archaeology and Archaeo-Astronomy tour in Palenque

"Just a note to tell you how much we enjoyed our trip. I cannot say enough about our guide, Roberto. He was very knowledgeable, brought his own magazines and books with pictures and additional information. Thank you for a pleasant trip." -- Joanne P. (United States) Private tour April 2009

"Just wanted you to know what a great job was done by Edwin and Martin. They took very good care of us and were very patient. Edwin's knowledge of birds was really helpful to our son. Akumal was just the right size for the grandchildren. You were right....felt very safe and relaxed. Thank you for your help in planning this vacation." -- Judy C. (United States) Private tour/family vacation package March 2009

"Just a quick email to let you know we got back home safely, and had a great time. Both guides were very instructive, and Christopher in particular was extremely knowledgeable. Thanks again for your help. Kind regards," -- Andrew M. (United States) Private tour March 2009

"We had a great time on our Mayan adventure! Thanks for all your efforts to be sure that our trip went smoothly including the jaunt to Mexico City which was not under your direction -- the info you gave us on the taxis and the hotel suggestion were invaluable. Thanks so much!" "I wanted to let you know as well that I had a WONDERFUL time, and that you have a real prize with your partners in Guatemala. Keep them happy, because the certainly kept us happy! :) Thanks again for a great trip!!!!" -- Lucretia, David & Julianna R. (United States) Private tour Feb. 2009

"I enjoyed the trip to Palenque/San Cristobal de las Casas immensely, and would like to thank you for organizing it, and sharing the wonders with the wider world. I was especially impressed by the quality of your guides. Best Regards," -- Linda L. (United States) Feb. 2009 Festivals of the Highland Maya tour

"We have just returned and wanted to let you know that we had a wonderful trip. The first part, our sightseeing of Polanque and the other Mayan ruins was wonderful, as our guide was knowledgealbe and very interesting. The trips to the small villages to see the festivals was memorable. The second guide was also great. We will highly recommend your services to our friends. The second part of our trip was terrific: The two hotels, The Eldorado and the Omni were a great combination. All in all, we want to thank you for your recommendations, the guides, the places, the two hotels near Cancun were the best." -- Ellen and Jack V. (United States) Feb. 20009 Festivals of the Highland Maya tour

"Subject: FABULOUS TOUR, FOLKS! We just wanted to add our accolades to the list of happy campers -- our week with Chris Powell and Eliazar in the Mayan Highlands Tour was absolutely wonderful. Chris certainly is a "rock star" in the archeolgy world, and on his way to "zenith" status, when his dissertation becomes part of the canon. We are so grateful we got a chance to scramble up and down pyramids with him, (slowly, as we are both viejos) and to see the genius of the Maya through his original and elegant vision of Sacred Geometry of the Mayans, and its correlation with astronomical events and "heirophanies". Wowser! We feel we have seen Palenque, Bonampak and Yaxchilan and understood their creators as few people will ever be able to do. I can't wait to read Christopher's dissertation. He is a rare teacher - and we are privileged to have shared his knowledge, and benefitted from his years of work and observations in the field. Eliazar and Chris also made all the day to day logistics seem easy and effortless, and we felt very well cared for. We enjoyed very much taking an extra day to see the waterfalls and gorgeous rivers of Misol Ha, Agua Clara and Agua Azul with Eliazar, who is a lot of fun, and so patient with my beginner's Spanish - he is a fine teacher as well. Thank you all for creating this memorable and enlightening experience for us. We are recommending your tours to all our teacher pals and indeed, to everyone we know. Felicidades, a todos. Cheers" -- Madeline P. and Monroe P. United States) Jan. 2009 private tour of Palenque area

"I wanted to express my thanks for your help in putting together our trip for Anita, Diane, Gary and myself. I wanted to express appreciation for our various guides and drivers. While their expertise varied, I found them all informative and helpful. I, in particular, should like to highlight two: Julio and Gilberto. I so appreciate Julio's candor, pace, and knowledge. He was so very quick to point out sights including plants, birds, and animals. His ability to spot even the most remote and hidden creature still fascinates me. He was so very careful to point out the best paths and steps to take, avoiding slippery spots. He really took care of us, keeping a pace that we all could manage. His driver, Gilberto, who also served as our guide on the last day worked so well and in tandem with Julio. Gilberto's congeniality is to be commended. Thanks." -- Dr. Carl B.( United States) July 2008 14 night private tour of Palenque area, Tikal area, Guatemala Highlands, Belize ruins & Copan

"Mark and I wanted to thank you for putting together a wonderful trip. Both the guides were outstanding and we loved the variety in the itinerary. I think having the two guides really made for an interesting trip since they emphasized different aspects of Chiapas. The three of us all had fun, found it adventurous, and learned a lot. That combination is the perfect trip for us. Thanks again for putting it all together for us." -- Barbara G. (United States) July 2008 Palenque & San Cristobal de las Casas

"The tour was beyond wonderful. Chris, Lilia and Raymundo were absolutely fabulous. Every detail was taken care of and they are all beautiful people to know. I have never taken a tour before, but this won't be the last !!! -- Rachel W. (United States) March 2008 "Spring Equinox" tour

"Just a note to tell you how much my wife and I enjoyed the tour. Chris and Lilia were excellent as co-leaders of our trip and Ramundo was a safe driver who never got excited. His van made the long journeys easy on our bodies - very comfortable. Also, it was delightful when he would join us for dinner. The restaurants and hotels were very good and accommodated our every need. The selected itinerary was outstanding, just what I wanted. A great tour!! -- Ron and Pat Y. (United States) March 2008 "Spring Equinox" tour

"Thanks so much for helping to put together our trip to Mexico and Guatemala. We just got back and remember the trip with real fondness. Alfonso Morales was a wonderful guide -- it was a privilege to be able to walk around Palenque with one of the people responsible for doing archaeology there. We could tell also from talking with him that he's a real go-to guy in the area, someone who understands how things work locally, and can get things done in a pinch. So in all ways he's a real asset, and not least because he was able to get Aeromexico to send my lost suitcase to me before we left Palenque! Julio Tot and our driver Moisés Calderón in Guatemala were also exceptionally good guides and very friendly. I should add that were really happy with the Maya Cañada restaurant in Palenque, it's got some of the best corn tortillas I've ever had. The Maya Tulipanes hotel there was really nice as well. The Camino Real in Tikal was also a great choice. It's a beautiful location, and the food (a series of buffets) was always very good and reasonably priced. We had a wonderful time, and believe that this was the best way to see these out-of-the-way sites in Mexico and Guatemala. We'd be very happy to use your services again, depending on our interests and plans. I also very much hope that the guides and drivers enjoyed our company as well. We know it's a job for them, but there is a difference between pleasant and unpleasant guests. Happy to provide further feedback if you need it. Thanks again. -- Douglass S. (United States) March 2008 Private tour in Palenque and Tikal areas

"We're back from warm, wonderful Mexico. Had a great time! The couple you paired us with in Palenque was a good match. We got along well and had a fun time together. Chris Powell, our archeologist guide, was SUPER......so knowledgeable and informative, besides being very personable. We were thrilled to see the Palenque site and hearing Chris talk about it brought the place alive. We're really glad that recommended doing the ruins BEFORE going to ... Our legs ached from climbing up and down the steps. The stop in Campeche City en route to Merida was delightful. What a colorful place. (Our drivers throughout were excellent.) Relaxing in Merida for 4 days was just what we needed. The Case del Balam is still as pleasant as I remembered it from many years ago. Thanks for suggesting that we spend Sunday in Merida for the wonderful day-long fiesta. We saw the Merida Folklorico dance troupe in front of the Municipal Palace -- a fabulous free show. By chance we were able to get two tickets to hear Tres Caballeros at the Opera House with Chamin Correa performing with his group. He was absolutely incredible.....so charming, delightful to listen to (even tho' I didn't understand much of what he said). He drew the audience in and they sang with him. It was a magical night that we'll never forget. John and I were pleased with all the arrangements you made for us. Best regards," -- Janet and John K. (United States) Private tour/vacation package Feb. 2008

"Thanks for the guide. Thanks for the ride. The trip was great! Please pass on my huge thanks to Alfonso. He kept us laughing all the time. The quality of the tour was a big welcome surprise. We went to 3 other sites (Coba, Tulum, the following week and were extremely well prepared after experiencing your tour. Again, please pass on my thanks to Alfonso. It was pure pleasure." -- Marlene D., (Canada) January 2008 Palenque area private tour

"I'd be sorely remiss if I did not write to thank you for arranging what turned out to be a perfect trip. Everything went smoothly, and Barbara and I enjoyed it more than we dared hope. As the following testimonial states (Please feel free to post it on your website.), Raymundo Osorio and Ricardo Vazquez were an extraordinary team, whose expertise, efficiency, and delightful good humor made our three-day tour of the Yucatan an unforgettable experience. Ricardo's deep personal interest in, and extensive knowledge of all aspects of Mayan culture -- combined with Raymundo's excellent driving and outstanding grasp of the practical details of touring the region--afforded us a richly informative and thoroughly enjoyable trip. We will be singing MayaSites and their praises to all our friends and acquaintances!" -- Michelle K. and Barbara P. (United States) Private tour in the Yucatan Dec. 2007

"We must thank you for the excellent tour that you have put together for us. Raymondo, Ricardo the drivers were very professional, always looking to make the trip as easy as possible and were very thoughtful for our needs and security. On top of this they were pleasant and fun people to chat with exchanging different views and knowledge from our diverse countries. Class five of five. Lilian an absolute pearl, very knowledgeable of the Yucatan mayas and ready to help us in any way. Chris a charming person with a desire to share his knowledge with passion and very considerate for others. Class five of five. Hotels well chosen, comfortable, clean...excellent!" -- Aurel and Diane S. (Canada) March 2007 "Spring Equinox" tour

"I just want to tell you that it was a terrific tour; it goes without saying that the sites themselves were incredible. Chris and Lillia were wonderful guides and were extremely knowledgeable as well as patient with all of us "students". It was very interesting to hear them discussing the various interpretations so we could see them teaching each other as well as us. We also want you to know that our driver Roberto and co-ordinator Raymundo were also very helpful and made the trip more enjoyable. You really have good people associated with your group. With appreciation. - Jim D. (United States) March 2007 "Spring Equinox" tour

"Just a short note to thank you and to let you know I had a wonderful time. Christopher Powell is not only a wonderful person but an excellent mentor. I could not have had a fuller experience at these historical sites without his talks and his observations. Everything was very well arranged and I wish I had more time." -- Azeem A. (United States) March 2007 Palenque area private tour

"I would first like to thank you for arranging a very well planned tour. Everything went off without a hitch. The accomodations, transportation, tours, guides and driver were all past my expectations. Thank you for providing the tour with limited participants, some agencies may have cancelled. David, my tour companion was easy to get along with. Just the ease of traveling in fewer numbers was appreciated. The guides were so kind, knowledgeable and considerate, as well as the driver of the transportation. Please feel free to forward this to anyone who might appreciate it." -- Gordy S. (United States) Feb. 2007 "Festivals" tour

"Your company was wonderful in helping us to plan our 3 day tour in the Yucatan. We knew from the moment we met Luis in our hotel lobby that we were in good hands and felt at ease. He is very knowledgeable about his country and speaks the English language very well. He went above and beyond what we expected from him. Our first day we rented bikes to ride through the jungle to visit Coba and soon found ourselves climbing the pyramid in our bare feet encouraged by Luis to experience the culture whole heartily. Wow what a great, great experience! We can't wait to do it again. After our fun filled days of activities we were always ready for a good Mexican meal. Luis turned us on to local and authentic dishes that were truly a delight and always perfect for the time and place. Thanks again for recommending we take a night away from our all-exclusive hotel to stay at the hacienda in Chitzen Itza. We had a wonderful dinner of ethnic food with Luis and Juanito and spent several hours speaking and learning about the Mayan culture. This made us curious and anxious thinking about the adventure that was awaiting us the next day. Our day at Chitzen Itza was unforgettable with Juanito and his unbelievable knowledge of the Mayans. He was actually reading hieroglyphs to us! He was very thorough and other tour groups were stopping to listen to his explanations. It was the most unique experience we have had among all of our travels. Our 3rd and last day of this wonderful tour Luis picked us up promptly and we proceeded to something off the beaten path-to snorkel in a cinote. This is an experience we will remember and treasure for a lifetime. This was a highlight of our trip. Luis made sure we were there at the perfect time to experience the morning sun at prime time for picture perfect memories. We then proceeded to our boat ride where we were able to experience floating down the canal. Wow we can't say enough! After another outstanding day of fun in the sun we enjoyed another authentic Mexican meal and then headed to Tulum. It was here that we got our beach perfect picture. We can't thank Luis Alfonso enough for his input, knowledge, and extra efforts. Words can not explain what a fantastic tour guide he truly is! Once again thank you Jonnie for all your help in setting this tour up. We are working on a visit for next year and will definitely be in touch. We will also be sure to pass the information on to our friends." -- Cindy and Patrick S. (United States) Jan. 2007 Yucatan

"The Maya tour was really wonderful and valuable. We are fully satisfied. Guide Ricardo and Driver Raymond, who was formerly professor, are very nice peoples. Ricardo is enthusiastic for consideration and explanation. Here we are appreciating you for your faithful responding to our request with a photo of us.. With Our warmest regards to you. Thousand of thanks to your kindness!!" -- Tsutomu and Kiyoko T. (Japan) Oct. 2006 private tour in the Yucatan

"The service you gave us was very personal and much appreciated. Not only did you work out a programme that met all our requirements, but our email enquiries were answered almost immediately and when you offered a 24 hour phone helpline, you really meant it! We were extremely impressed and would recommend Mayasites to anyone who wanted to do a similar tour. Alfonso and Christopher on the Festivals part of our trip were brilliant. As archeologists they could have talked down so us but they didn't, and their insights and theories were fascinating. Javier, the driver, was also a great help to us particularly in getting us through the procedures on entering Mexico from Guatemala. Ricardo and Raymondo in the Yukatan were friendly and helpful. Our visit to Uxmal was the first with them and Ricardo realised we wanted to spend more time at each site and slowed down to our pace, allowing us to explore more thoroughly. Once again, thank you for a memorable trip." -- Teresa & John T. (United Kingdom) Feb. 2006 Tikal, "Festivals tour", Yucatan
Read their Travel Blog on AOL (follow the link to "Maya 2006")

"We had a private tour booked through your company for Chichen Itza. The whole day, from pick-up in the morning to drop-off in the evening, surpassed all of our expectations. Ricardo and Ramundo were on time for the pick-up at the hotel. In fact they were early. The were gracious, professional and courteous in every respect. We left the hotel and there stood our transportation, and clean new Mercedes Sprinter van. Our safety and security had been a concern in advance of the trip, and the vehicle and its condition put our minds at ease. Ramundo is a superb driver for a tour such as ours, with our comfort and safety looked after in all respects. Our tour of Chichen Itza was relaxed and thorough. Ricardo explained a great many things to us and answered all of our questions without hesitation. His depth of information is really marvelous! I had visited this site several years ago, with a much larger group, and I learned a great deal more from Ricardo. The tour was everything we wanted and everything you said it would be. Again, thanks to Mayasites for being patient with us while we were booking this trip. You did a first rate job, and I would recommend your service to anyone. Much appreciated." -- David & Marilyn G. (British Columbia) Feb. 2006 private day tour

"I had a fabulous journey with Alphonso and Chris. You didn't tell us that we were going to be escorted by Rock Stars from the Archaeological Realm!!!!! Evertyhing was scheduled precisely. Your experience in doing these tours was greatly appreciated by all. Realizing my lifelong desire to see Palenque and Bonampak was stellar. Thank you so much for making my experience one I shall treasure for the rest of my life." -- Melanie C. (United States) Feb. 2006 "Festivals" tour

"We have arrived home, safe and sound, and I want to commend you for a very efficient, very smooth trip. One of the best parts of the trip was the guides: in particular, Manuel Espinosa and Raymundo Osorio. These two not only were informative, they provided for our every possible need. Whenever we visited a ruin site, they had a cooler full of fresh, cold water for us. One early morning, Manuel brought us coffee. We enjoyed their company and feel they are tremendous assets to your operation. We greatly enjoyed the trip and thank you, once again, for planning a wonderful time for us". --- Carlina F. (United States and Italy) Nov. 2005 Palenque and Yucatan private tour

"We had a fabulous time, better than anything we could have hoped for. The guides and driver were awesome. Chiapas is awesome, the ruins, the Usumacinta, the waterfalls, the warm people, the town ... all wonderful. Lynn and I enjoyed ourselves beyond any expectations and the guides and driver ... and the locals ... we bonded with everyone. And always I want to express more appreciation for your help and tips." -- Colleen C. (United States) Nov. 2003 Palenque area private tour

"It was a fantastic trip, and exceeded my expectations on many occasions. Everything went phenomenally smoothly on this trip, and I can only assume it was due to your good planning and the quality of the people you hire. Chris, Alphonso and Manuel were professional, knowledgeable, and equally important - pleasant company. Once again I want to thank you for all your suggestions and planning. You directed us to places we would not have known about, and they were all very special. We all agreed that the Mayan canals at Si'an Kan was one of the highlights of the trip. We also appreciate that you were able to keep this trip at a price we could afford. I would certainly be glad to give any kind of reference in the future if you have clients that request one." -- Dan S. and Family (United States) Feb. 2005 Palenque and Yucatan private tour

"We totally enjoyed our trip and wanted you to know that Mayasites really came through for us. Javier, we liked him so much! He is not only an excellent driver, but a very nice human being. Christopher called us in our room the evening before the Yaxchilan trip and asked us to meet him out at the pool to get acquainted which we did. What a thrill it was to be guided by someone of his intelligence and experience! Our heads were bulging with information. We learned much and enjoyed each site thoroughly. On Saturday Christopher invited us out by the pool for his laptop presentation of his PhD. subject presentation on the cosmology/geometry/astronomy of the Mayan architecture and we were mightily impressed with this and felt privileged to have him share it with us. So the walk through the site at Palenque and the museum were made even more meaningful to us. Thanks, Jonnie, for all of your help and arrangements. We were most pleased with all of the schedule and your wonderful attention to detail. Please do use us as references for your other clients." (Palenque area tour April 2003)

"Reporting in to tell you that we had a marvelous trip - we loved Ben Cruz - he was all you had promised and he and Cork hit it off famously. Pook's Hill was very luscious and green and the owners and staff very friendly - wished we had more time there. We loved Christopher, of course, and thoroughly enjoyed our time with him. All in all, it was a wonderful trip, thanks to Mayasites - thanks, thanks!!!!" (Belize and Tikal private tour Jan. 2005) -- Betty and Cork D. (United States)

"We (all of us) wanted to thank you for the trip. It was an amazing experience for all of us. Everything was wonderfully arranged. The accomodations were perfect. However, best of all, were Alfonso and Chris. They made us feel really comfortable. We learned a ton from them not only about the sites but also about the Maya people. This was a life changing trip for my husband in particular because of his scholarly interests. I am highly recommending your group to all my friends. You can expect us to be back in touch with you again as we plan our next trip down to the area." -- Geeta and Jeff D. (United States) Jan. 2006 Tikal & Copan

"I just wanted to drop you a line and say how much we enjoyed the vacation. You really give your clients a very special and personalized treatment. I have given your name to a few people since returning - after they heard about our vacation! Perhaps we'll make another journey with you - there are certainly enough sites to discover. Best wishes." -- Nancy H. & the rest of the crew (United States & Europe) Aug. 2003 Palenque and Yucatan

"We had a wonderful time with Juan and Raymundo on our tour. They took wonderful care of us and Juan was incredibly knowlegdable. Everything went really well and we were so pleased that we picked MayaSites to take us to Chichen Itza, Ek Balam and our other stops. All of your recommendations were excellent, we learned so much and we were treated wonderfully. Thanks again for all of your help and prompt email responses and wonderful tour guide! We'll be recommending you to others." -- Susan E. (United States) Aug. 2003 Yucatan

"The trip was near perfect. Christopher and Alfonso are the best. The driver was great. The Tulipanes and the Cencali were just fine for us. The Jaguar Dance was very special. Thanks for putting together a great itinerary." --John & Carol L. (United States) Dec. 2004 Palenque

"Just a short note to tell you John and I had a wonderful trip. Chris Powell is super as are Alphonso and Ed!! But, Chris is a great guide and Javier was a great driver. We also found John and Carol to be good people to know. We learned alot and enjoyed every minute. Finally, thank you for arranging our visits to Tonina and Comacalco, they were great additions." -- Christine B. (United States) Dec. 2004 Palenque

For more information about MayaSites Travel Services phone our U.S. office at 877-620-8715 (outside of the U.S. 505-255-2279) or e-mail us at

[email protected]

. See you soon!